Ackley Lake State Park is located 6 miles southwest of the community of Hobson. The 160-acre park offers picnicking and camping facilities as well as opportunities for fishing and boating on Ackley Lake.
---
Hebgen Lake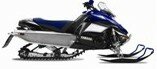 Hebgen Lake is located in Southwestern Montana and about 20 minutes west of West Yellowstone. 15 miles long and four miles wide this lake has been called the premier stillwater fishing lake in Montana.
---
Rainbow Falls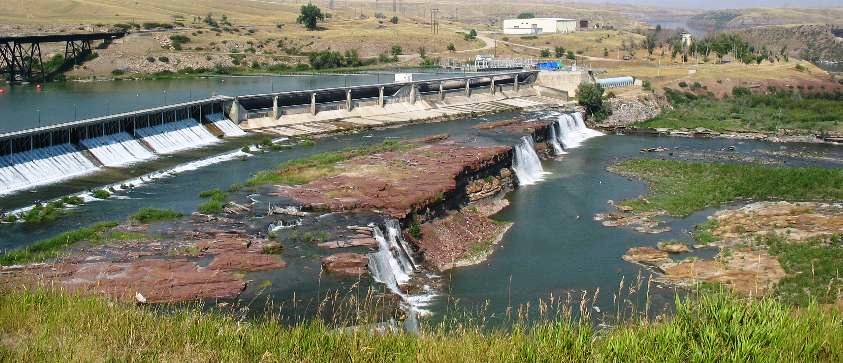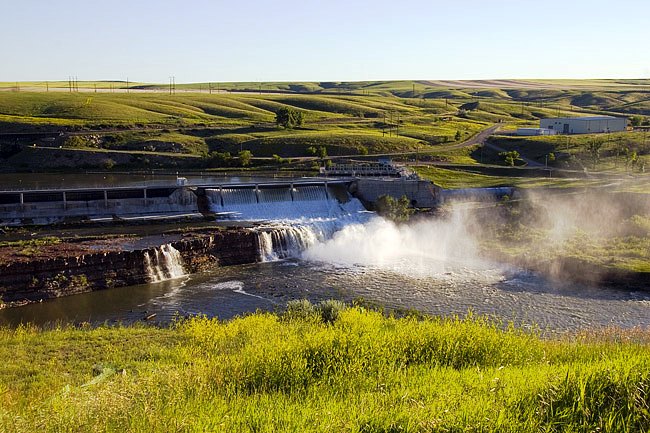 Rainbow Falls (originally "Handsome Falls") is a waterfall on the Missouri River in Great Falls, Montana, just upstream from Crooked Falls and downstream from Colter Falls and Rainbow Dam. It is 47 feet high and 1,320 feet wide. The waterfall is part of the five Great Falls of the Missouri. The river spills over a sheer ledge of sandstone in the Kootenai Formation, forming the falls. The falls used to flow with a great deal of force year-round. In 1914 the river shortly upstream was dammed for hydroelectric power by the Rainbow Dam, which forms a run-of-the-river reservoir. As a result, the falls can almost totally dry up in the summer with only a few narrow strips of water trickling down its face. A railroad bridge crosses the river directly above the falls. Rainbow Falls varies widely - whether it is in full flow in the spring, or greatly diminished by the autumn. In peak flow in the springtime, the falls is much like its original form - especially on the right side where the outlet works of the dam are located, and on the left side where the main spillway structure is positioned. The center section of the dam, which is also a spillway structure, only functions when the flow above the reservoir is too great. The left side of the falls is more heavily eroded than the right side, and sits a little farther upstream.
---
West Yellowstone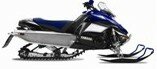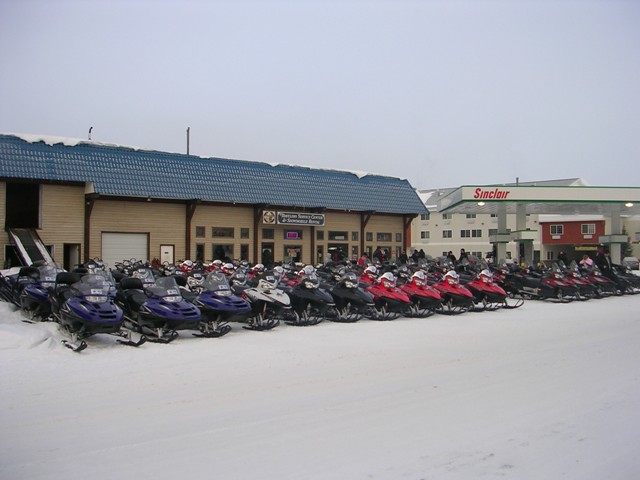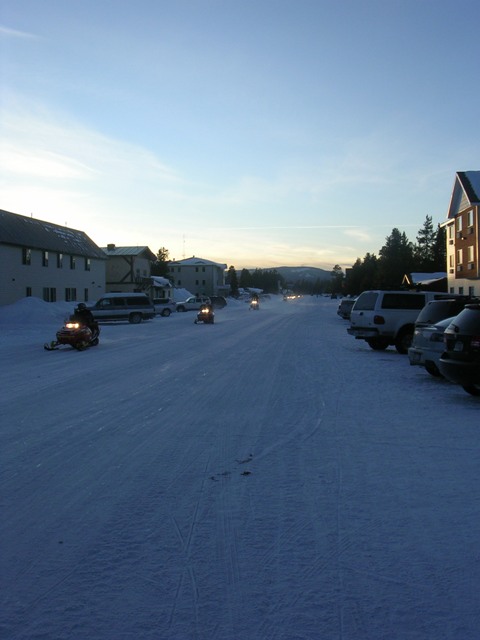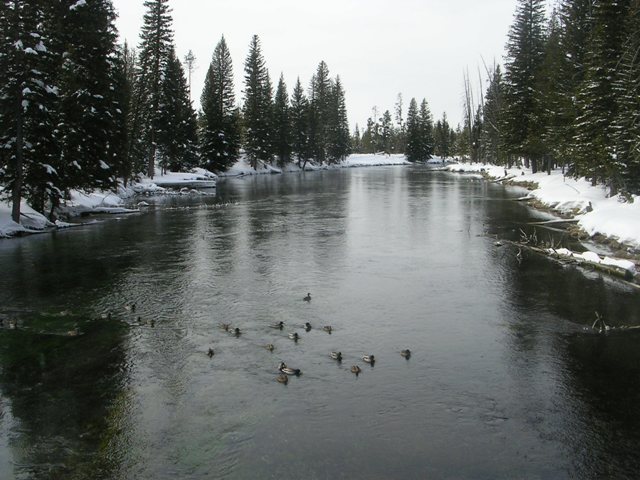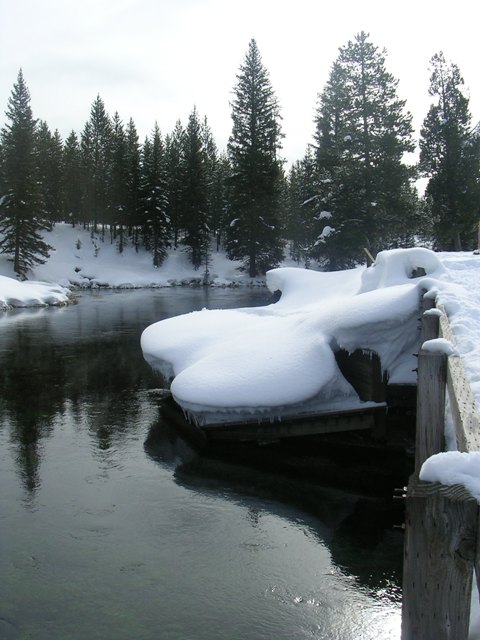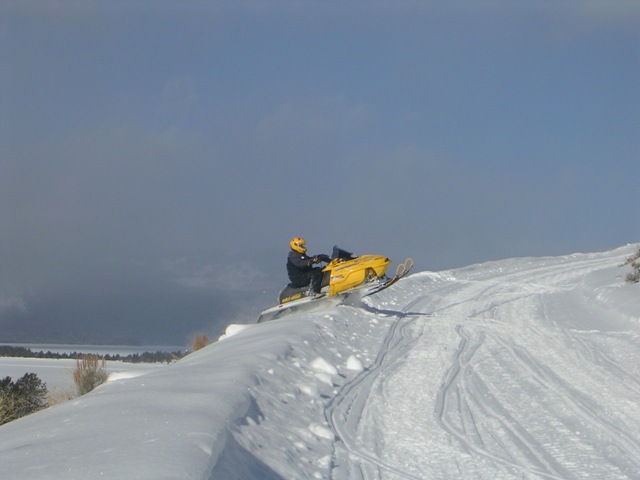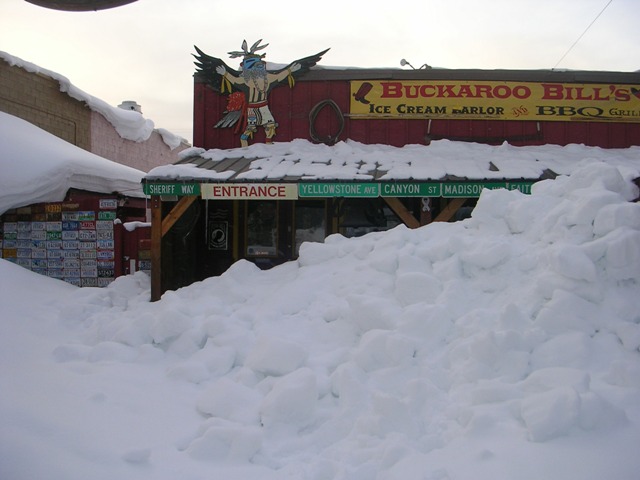 From Salt Lake City, Utah take I-15 north to Idaho Falls, Idaho (119 miles). At exit 119, take ramp RIGHT to US-20. Then just follow the next set of directions.
From Idaho Falls, Idaho take US-20 north to West Yellowstone, Montana approximately 110 miles.
From Yellowstone National Park exit the west entrance from Yellowstone National Park into West Yellowstone, Montana.
From Bozeman, Montana:Head south on Hwy 191 (90 miles) to West Yellowstone.
From Jackson Hole, Wyoming head north on WY-22 (17.1 miles) over Teton Pass and into Idaho.Stay on SR-33 heading northwest (23.9 miles). Turn RIGHT (north) onto SR-32 (28.4 miles) towards Ashton. Remain on SR-32/SR-47 for one mile through the town of Ashton. Then turn RIGHT (north) onto US-20 (37 miles) to West Yellowstone (50 miles).