From Bangerter head south on Redwood Road for 33.87 Miles then turn right onto Chimey Rock Pass Road, 9600-S. Head west for about 4 miles past all the private property where you can eventually park your trailer or camper. Little Moab is just to the north and is a great location for jeeps and rock crawlers although it only consists of 3 small areas, there's more rock crawling available near Chimney Rock also. Many other trails surrounding this area is great for other recreational vehicles, giving you access to Fivemile and Eureka.
Chiulos Canyon Rd
From Chimney Rock Pass, head west for less than a mile on Allans Ranch Rd before merging left onto Homansville Pass Rd for 1.13 miles and turn right (west) onto Chiulos Canyon Rd. This canyon cuts off of the Homansville Pass Rd and connects back into the town of Eureka. These mountains are great for off-roading with lots of places to rockhound and see some mines along the way.
---
Elberta Slant Road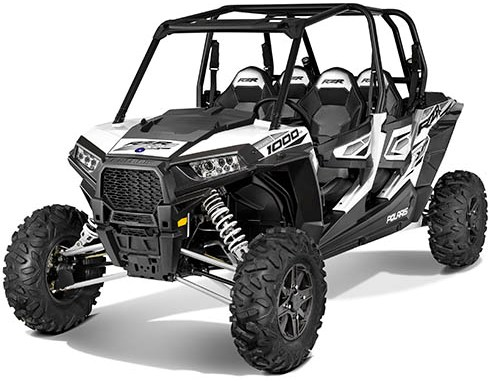 From Bangerter Hwy head south on Redwood Rd for 40 miles then turn west onto Elberta Slant Rd. Follow this road until you can find a spot to unload, but make sure not to park on private property. From here you have access to miles of offroad trail and miles to explore all over eureka. The old hidden railroad tunnel is quite a site I'll leave that one up to you to find on your own.
---
Eureka City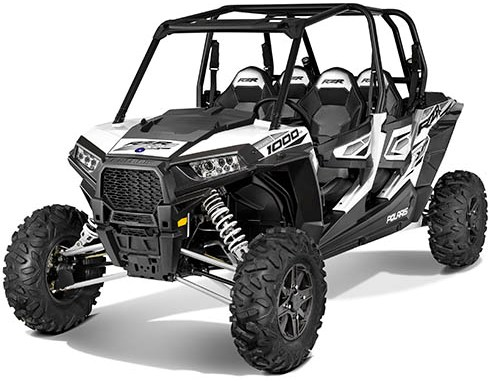 From I-15 you can take exit 278 for Main Street toward American Fork to Redwood Road. Follow Redwood Rd south for 32 miles then turn right onto US-6 for another 8.9 miles to Eureka. Another option is you can take exit 244 for US-6 toward Santaquin Delta and follow US-6 east for 19 miles into Eureka.
Burristan Pass Rd
Burristan Pass Rd heads south up the mountain just to the south of Tintic High School. This Gravel/Dirt road gives you access to several miles of Off-Roading. You can make a complete loop from here down into Silver City around Mammoth and back into Eureka.
Cole Canyon
Cole Canyon sits at the west end of the city of Eureka just before you reach the cemetary. This canyon heads north 2.1 miles and eventually conects with Hatfield Canyon where you can continue on to Chiulos Canyon Rd making a loop around back into Eureka.
Dividend Road
Dividend Road heads south just before entering into Eureka from the east. This paved road loops around connecting you back to US-6. There are also other spur dirt roads you can take the Side x Side on.
Silver City
Silver City is just over 3 miles around the corner south from Eureka off US-6. The only thing left of this old ghost town are some old cement structures and foundations. These gravel roads all connect with each other making it possible to make a short little loop through Mammoth back to Eureka.
---
Fivemile Pass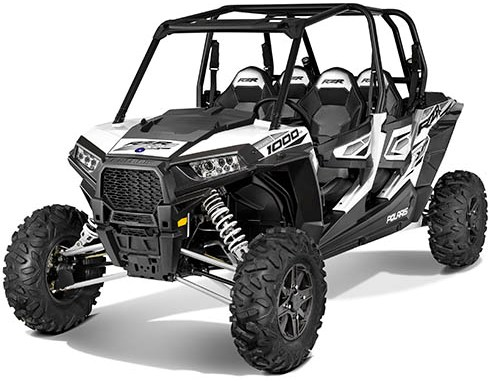 Turn south onto Redwood Road from Bangerter and drive 8.14 miles, and turn west onto SR 73 (Cedar Valley Road). Follow this road for 20.64 miles and there will be a sign to Five Mile Pass. Park anywhere and enjoy the ride. Their is miles of Offroad riding for all vehicles to the north and south of highway 73. The actual Five Mile Pass area is BLM land, but there are many different paths that can take you to private ground so be careful and be sure to stay out of these areas. There are also areas further west that you can unload that provide some relief from the bustling traffic. Five Mile Pass has numerous offroad trails to ride and is a great place for winter riding when many of the trails are under snow in other areas. The trail system caters to all levels, as you get closer to the mountains the riding difficulty increases quickly. The terrain can be very rocky in most areas. Manning and Adams Canyon is just to the east of Fivemile where there are a few RV camping spots and ends in 8 miles, but there are other spur trails that will link you up with the fivemile trail system.
---
Fivemile Pass to Eureka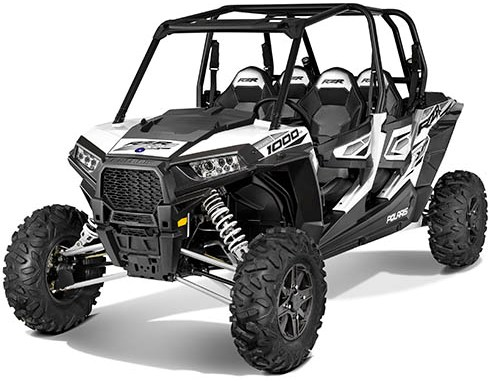 Turn south onto Redwood Road from Bangerter and drive 8.14 miles, and turn west onto SR 73 (Cedar Valley Road). Follow this road for 20.64 miles and there will be a sign to Five Mile Pass. From here you can unload north or south of SR-73. There are numerous routes you can take to reach Eureka. If you ride along the mountains its pretty rough and rocky and will take you most of the day or you can take the main road south for about 9.66 miles to Twelve Mile Pass and head east over to Broad Canyon Road or Allens Ranch Road. Another route is to take the main road from SR-73 about 15.33 miles south to Black Rock Canyon and head east over to Broad Canyon Road into Eureka.
---
Jordan River Off-Highway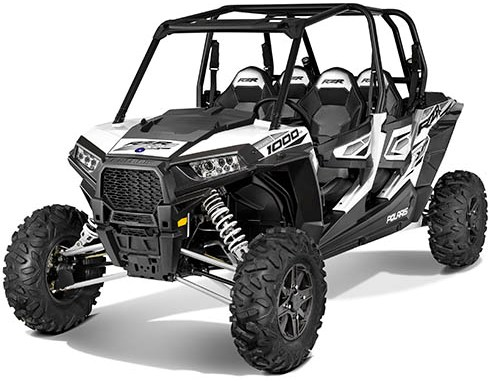 Located on Rose Park Lane, Exit 25 off I-215 in Salt Lake City. The park consists of four separate tracks, with tabletops and banked turns, and is open from early April to mid-October. Tuesday and Thursday: 9 am - 8 pm; Saturday and Sunday: 8 am - 8 pm. $10 per rider. Off-highway motorcycle riders have access to two motocross tracks. The novice and grand-prix tracks are open to both OHMs and all-terrain vehicles. All riders must wear a helmet and all machines must be currently registered. Before riding here, or on any public land, youth from 8–16 years old (and until they get a driver license) must take and pass the state-required youth off-highway vehicle (OHV) education program; children under the age of eight may not operate an OHV on public land in Utah. Youth must carry their safety certificate while riding.
---
Knolls OHV Area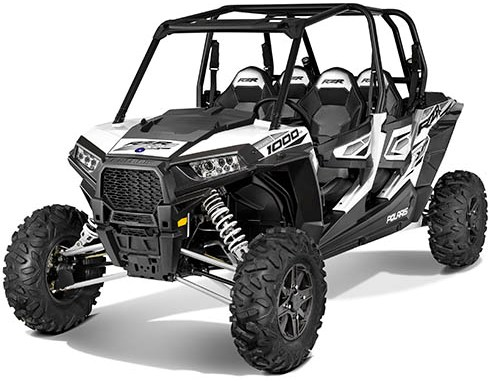 Head west on I-80 towards Wendover and take exit 41. Turn south over the freeway and follow the signs to the dunes. There is a daily usage fee, and flags are required. Nearly 36,000 acres of sand dunes, hills, and flats this place is the perfect ATV play area. The flats are open and provide you a great area to open up the throttle a little more. There are endless trail opportunities, however be mindful to stay in the boundaries. If you travel to far south you will enter the Dugway bombing range. The boundaries are clearly marked with a fence so you should know when to stop. Make sure your planning includes plenty of food water and fuel because there are no immediate services.
---
Lake Mountains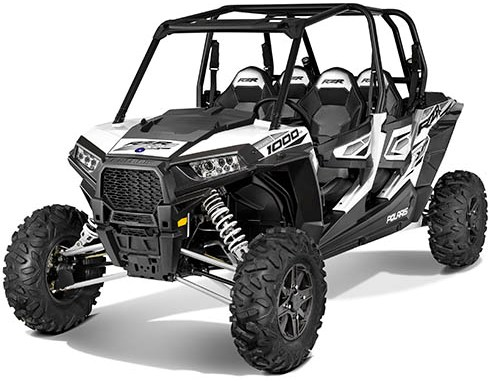 Lake Mountain is a strech of mountains that lie west of Utah Lake. The small range extends 7 miles from north to south. It serves several radio and television needs for the surrounding towns. From Bangerter turn south onto Redwood Road for 13 miles then turn right onto W Stillwater Dr. Continue another .8 mile through the traffic circle to an open gravel parking area. This is the trailhead that will take you up Israel Canyon up to the top of Lake Mountain. You can also head up a differnt canyon on the south end by driving 25 miles south on Redwood Rd from bangerter to reach the main dirt road turnoff to the west after (Mile Marker 16) where you can unload your toys or find a camping spot. There are a couple spots you can get an RV into.
---

Chimney Rock Pass/Little Moab