---
Beaver Creek Rd/Kimberly Rd/Fremont Indian Park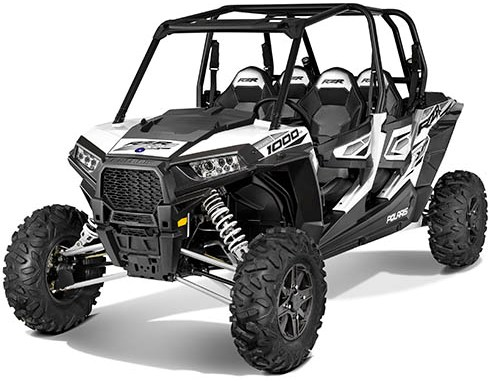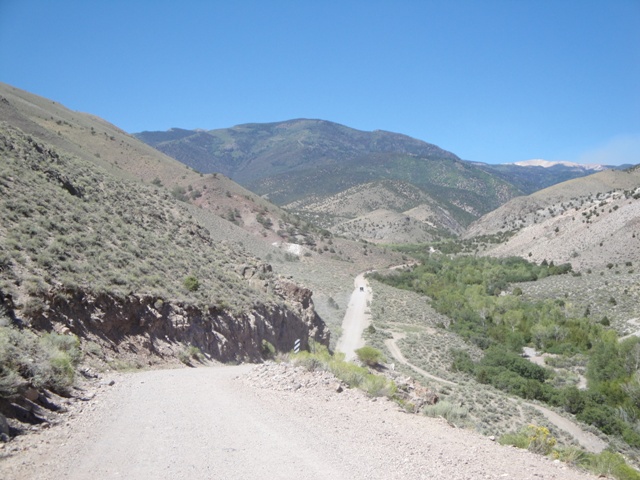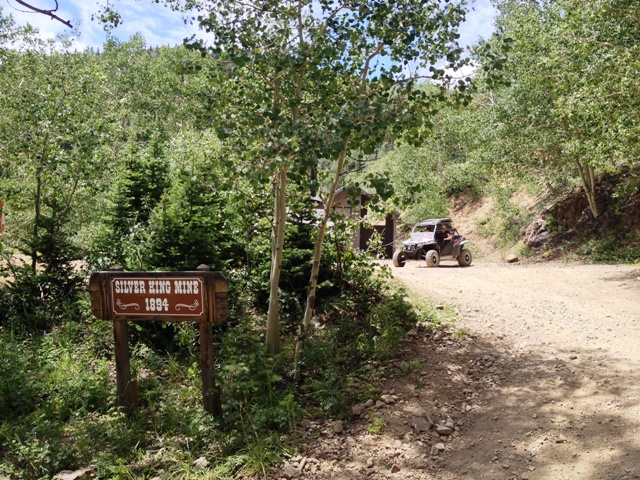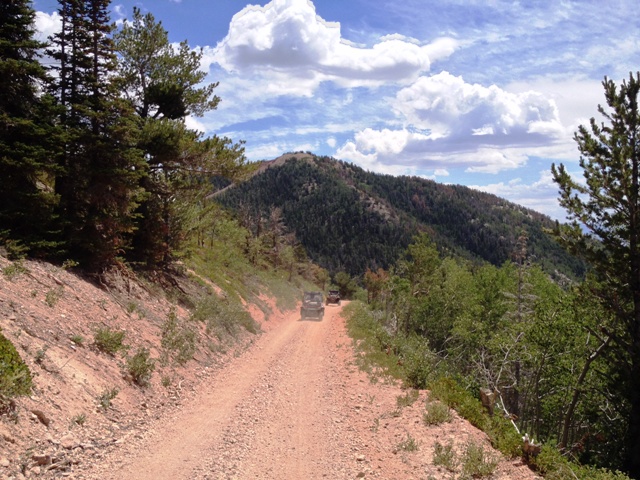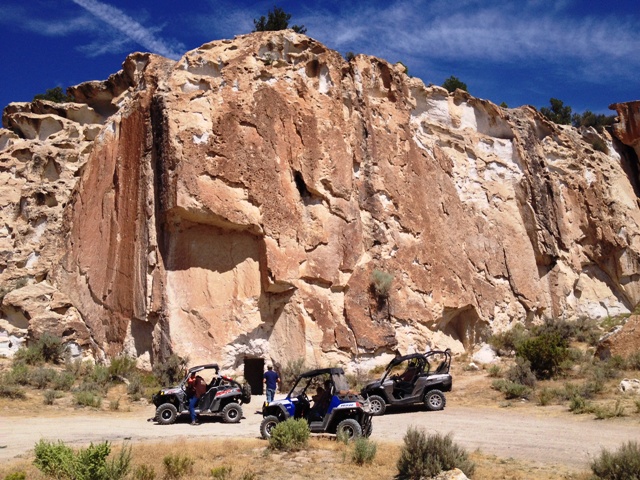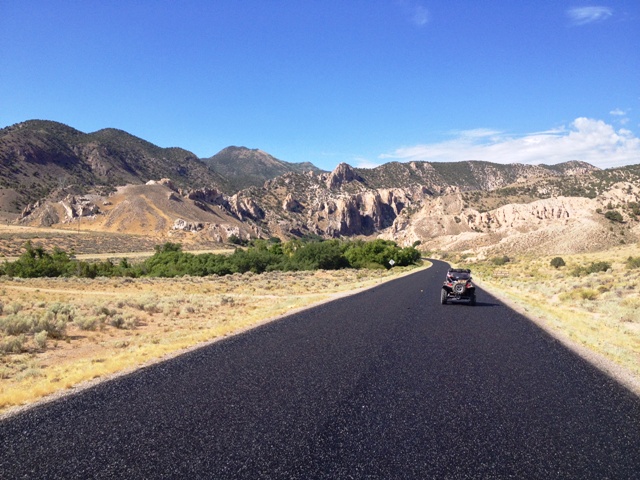 From Main Street in Marysvale turn west onto Bullion Ave .5 mile and turn north onto Beaver Rd. This road heads west 10.1 miles to Beaver Creek Rd. turning into Kimberly Road. From here you can take the fork and head east down Deer Creek Rd just over 7 miles to the Rest Area on HWY-89 where you can get on the Piute Trail just north of Hoovers Restaurant, and head back south 7 miles into Marysvale, or you can continue heading north over the summit down into Fremont Indian State Park. Kimberly Road heads north 11 miles then turns northeast along I-70 for 4 miles to Fremont State Park.
---
Big John Flat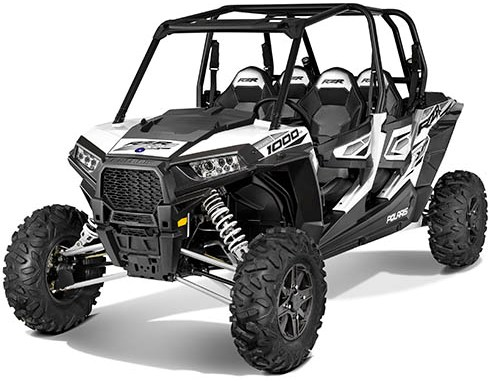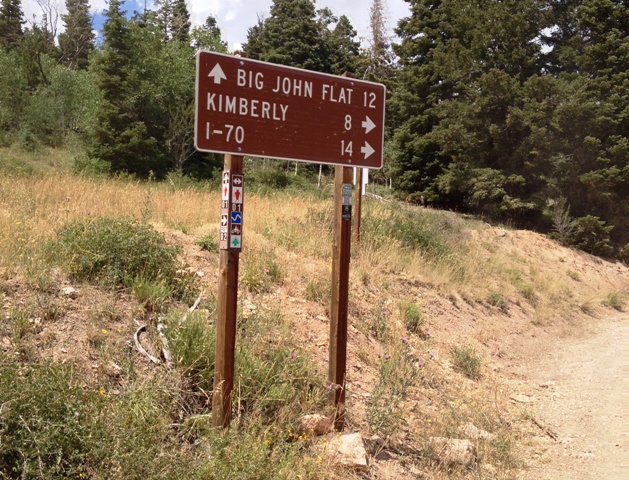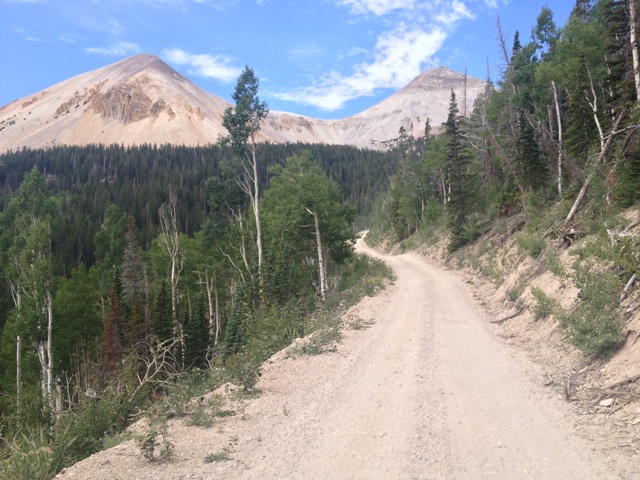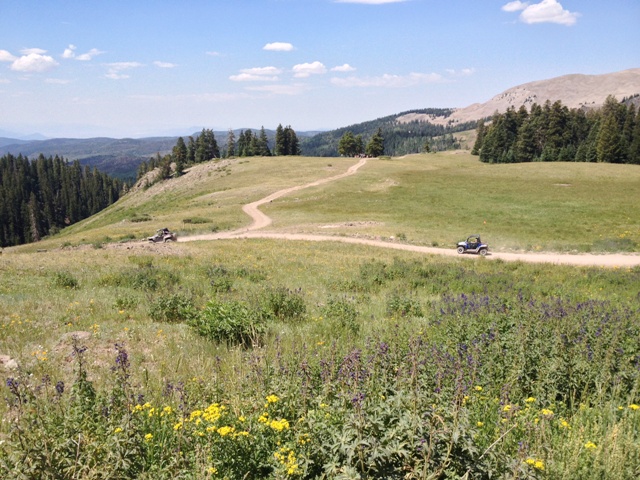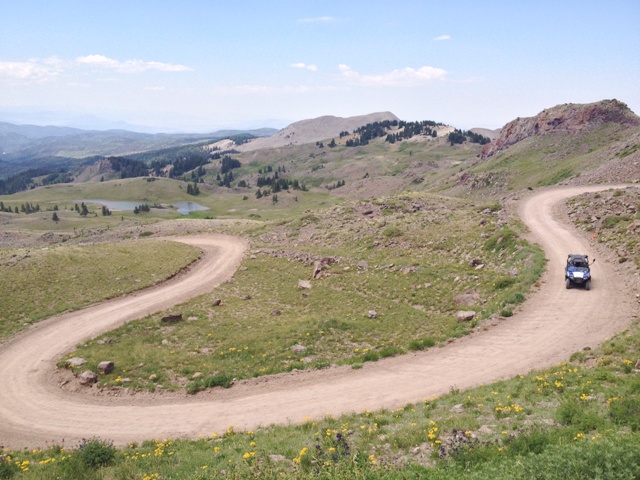 Just head west up Beaver Creek Road for 8.13 miles before ariving at the junction with a sign. From here keep heading west another 12 miles to Big John Flat the highest point in elevation along this road is 11,400 feet. This road will end at the paved highway SR-173 near Elk Meadows Ski Resort and Puffer Lake. Beaver, UT is 16.13 miles to the west or 24.24 miles east to Junction, UT. This is one of my top five favorite rides in utah with views to the southeast of Delano Peak, and Mt Baldy and Mt Belknap to the northwest.

Bullion Pasture Trail-




From Marysvale take Forest Service Road 113 west to the junction with Forest Service Road 123. Follow Forest Road 123 west for 6 miles to the trailhead to the south of the dirt road where there is a restroom and a small parking lot. This trail system (Trailhead # 074) takes you east down Bullion Pasture Canyon and provides breathtaking views of rugged canyon country.
---
Bullion Canyon Road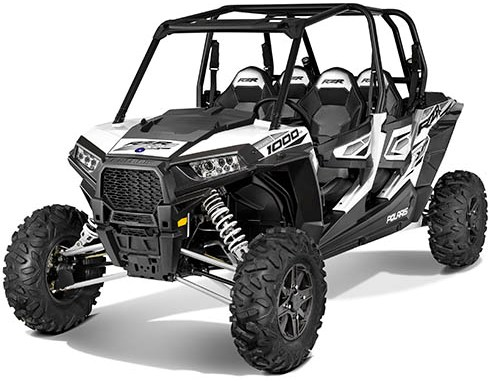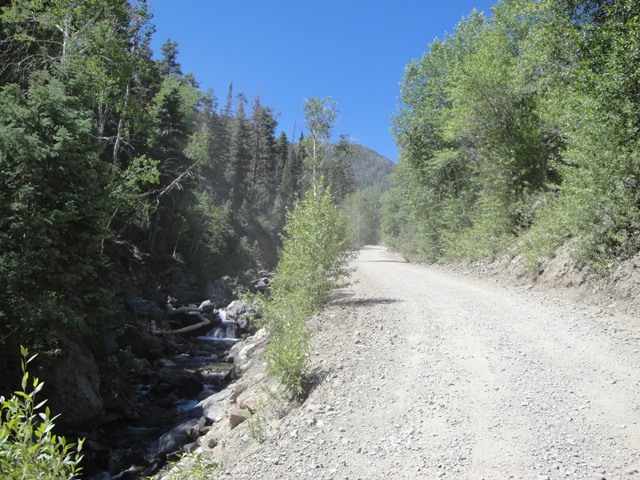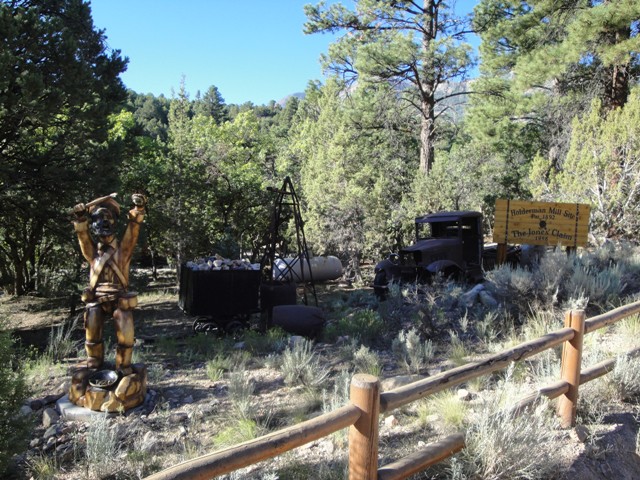 From Main Street turn west onto Bullion Ave .5 mile and turn south onto Bullion Canyon road. Continue west 6 miles up the canyon to an old Ghost Town called Webster. The Miners Park was built by Forest Service volunteers for the local miner Rell Fredericks. The 1/4 mile trail begins in front of the wooden mine car and continues to your right taking you past a bunch of displays of mining equipment and buildings. From here either return back down the canyon or you can take the Forest Service Road 126 (Wedge Road) just below the Bully Boy Mill. This 10 mile road takes you up near the summit of Mt Brigham before dropping down into Cottonwood Canyon to US-89 just south of Marysvale.

Bullion Falls-Moderate-2 Miles RT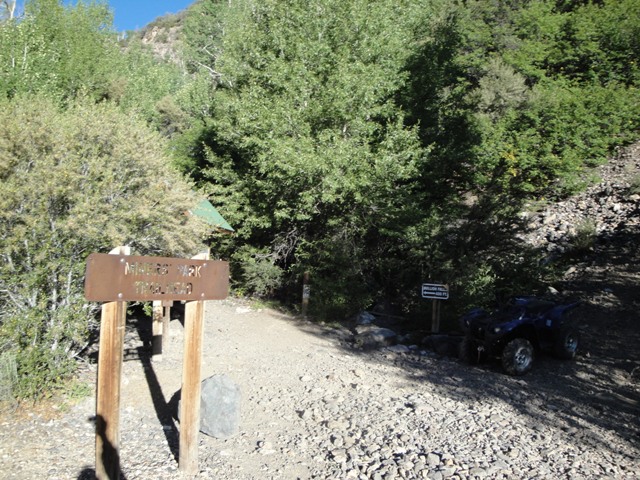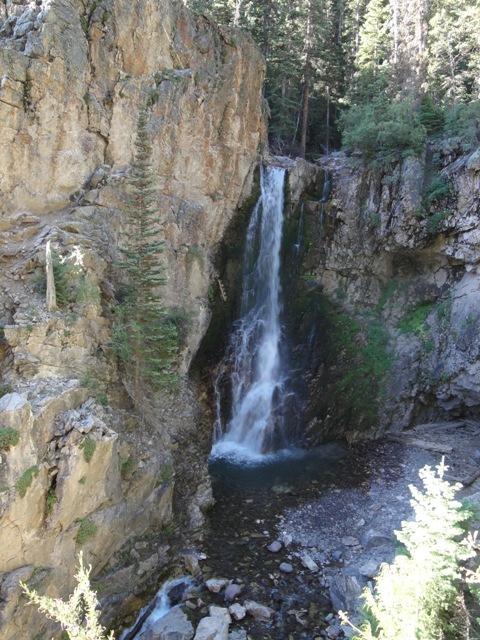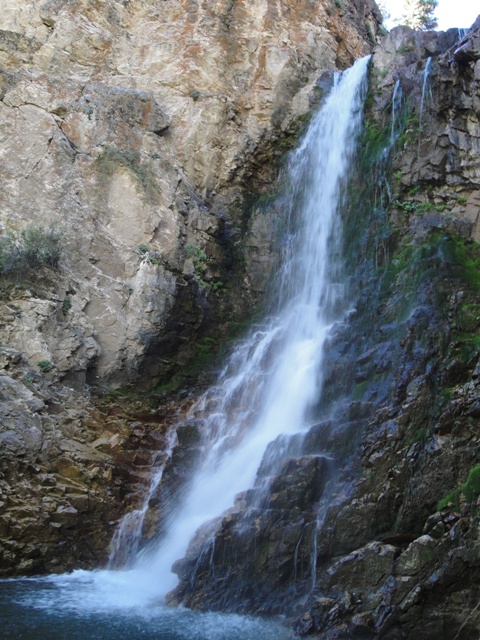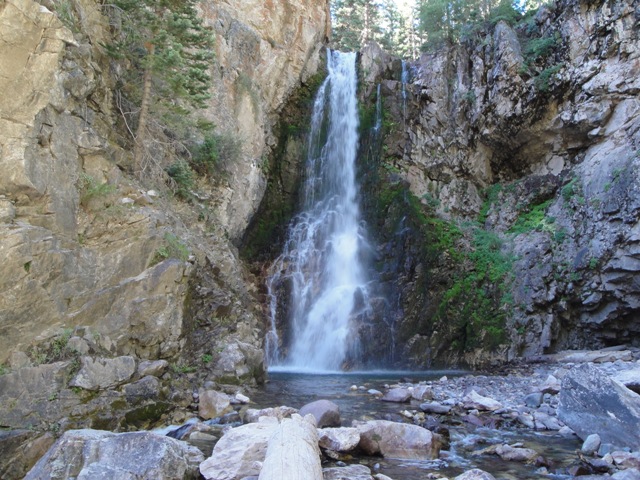 Located just before the bridge crossing near the end of Bulling Road you can ride an ATV up a mile long somewhat rough trail to the trailhead of Bullion Falls.

Miners Park/Webster City





This cool little ghost town sits at the top of Bullion Canyon.

Road-577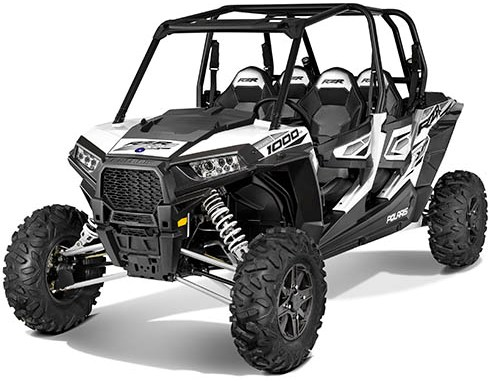 To gain access to Road-577 you can drive up Bullion Canyon Road for 3.64 Miles, and the turnoff will be on your right. This dirt road heads north for just under 2 miles before connecting with Rainbow Road.

Road-1105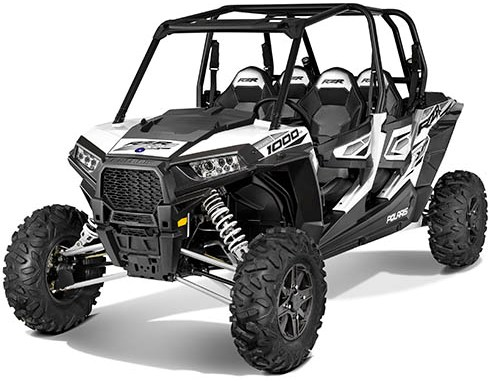 This road is just .21 miles further up Bullion Canyon from the turnoff to Road-577. This dirt road crosses the creek near the junction of Pine Creek and Twomile Creek and heads east for .82 miles to a junction where you can turn south to a dead end or continue east connecting back to HWY-89. Not much to see here other than a couple watering holes that you could possibly fish at, but the riding is pretty rough and rocky.
---
Convulsion Rd into Emery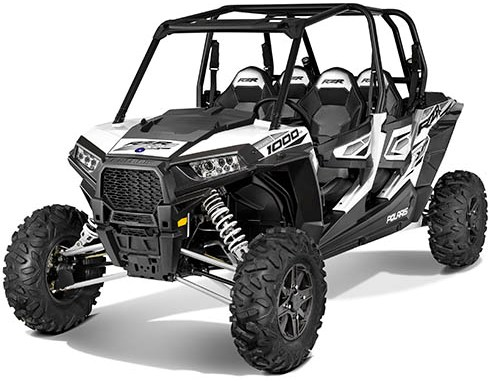 From Salina take I-70 East 16.88 miles to exit 72, and turn north onto Convulsion Road for about 7.6 miles and park at Accord Lakes on your left. You can trailer here to unload or find somewhere a little further down if you dont want to drive your machine on pavement before hitting the dirt trail. There is a gate giving access the the dirt trail a few miles east from here, they have recently paved a new highway for the coal trucks.
---
Deer Creek Road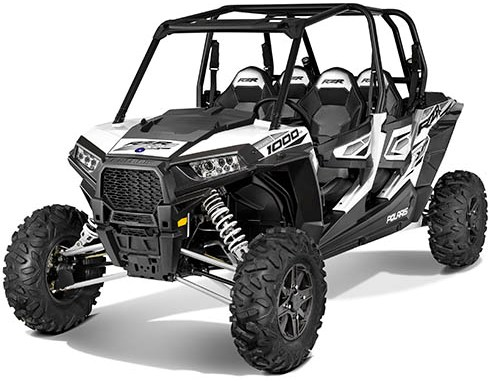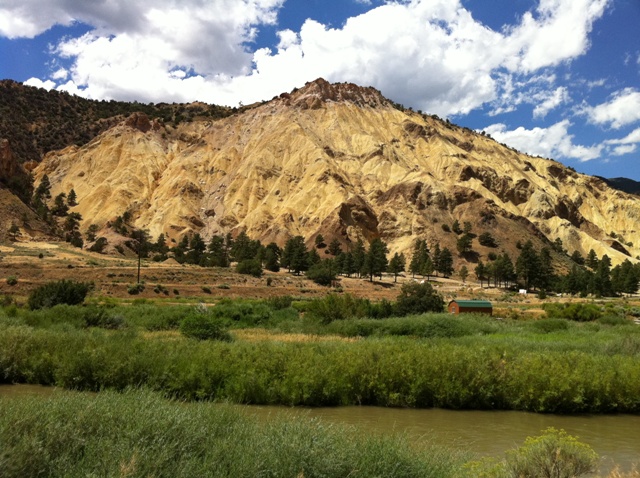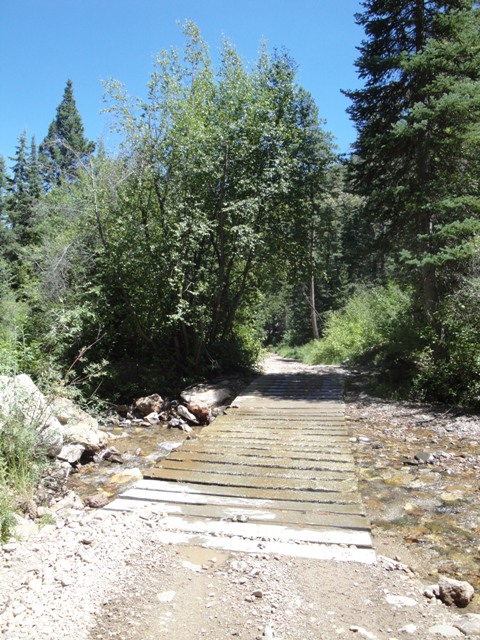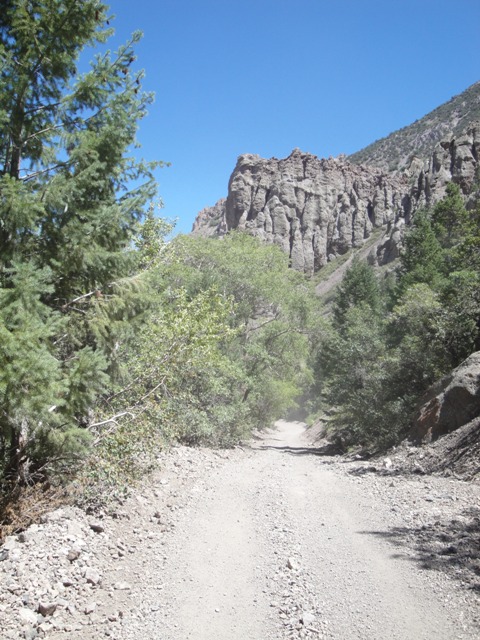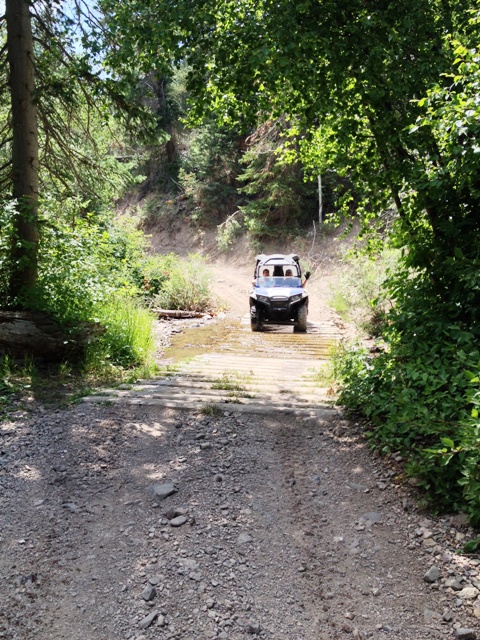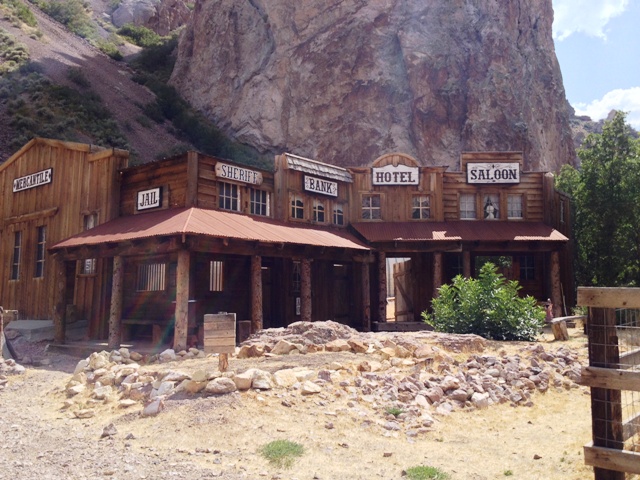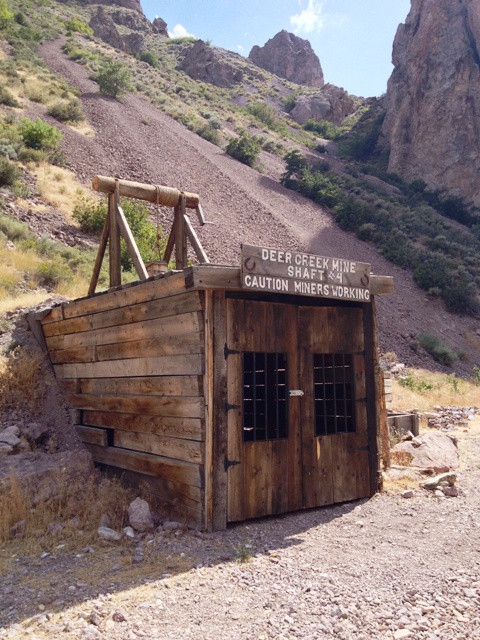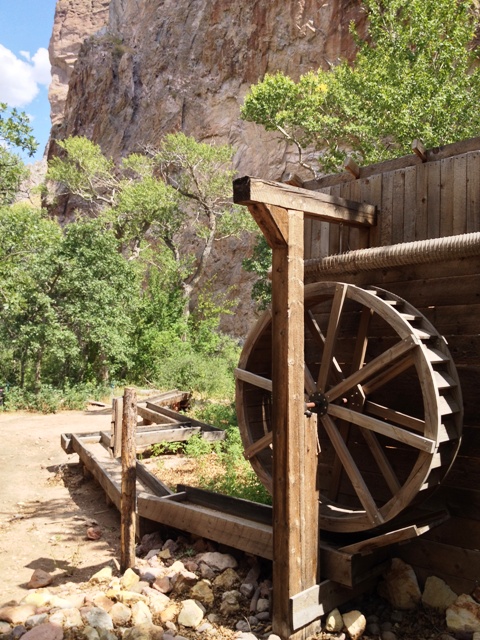 Deer Creek Road begins just south of Big Rock Candy Mountain across the street from Hoovers restaraunt. Just follow the road heading west through the rest area, and follows along Deer Creek and is just over 7 miles long connecting with Beaver Creek Road and Kimberly Road. This road is on ATV recommended, if you run into someone coming in the other direction one or the other is going to have to reverse to find a spot to make room for the other to pass. At the mouth of the canyon you can visit Deer Creek Ghost Town and Hoovers Restaraunt is located along HWY-89. They serve the best cold beers on tap.
---
Deer Trail Mine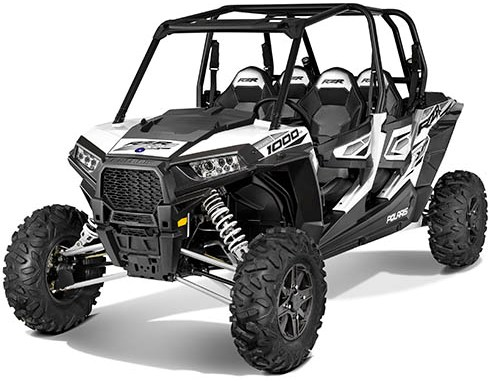 The Deer Trail Mine is located 5 miles SWS of Marysvale, or 165 miles SSW from Salt Lake City. Head south from Marysvale for 3.38 miles to Deer Trail Rd on your right. Turn here and head up the canyon for 1.98 miles and take the right fork and continue another 1.21 miles to Deer Trail Mine.


---
Delano Peak


The trailhead is at Elk Meadows Ski Resorts upper parking lot east of Beaver. Work your way around the west side of Mt Holly and into the saddle that seperates that mountain with Delano Peak to the north. Hike to that ridge and continue to the north. The lower peak is marked with a mailbox before reaching the higher peak. This hike is 7 miles RT and the peak stands at 12,169 feet.
---
Dry Creek Road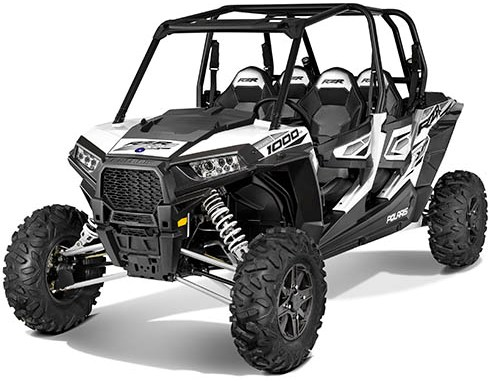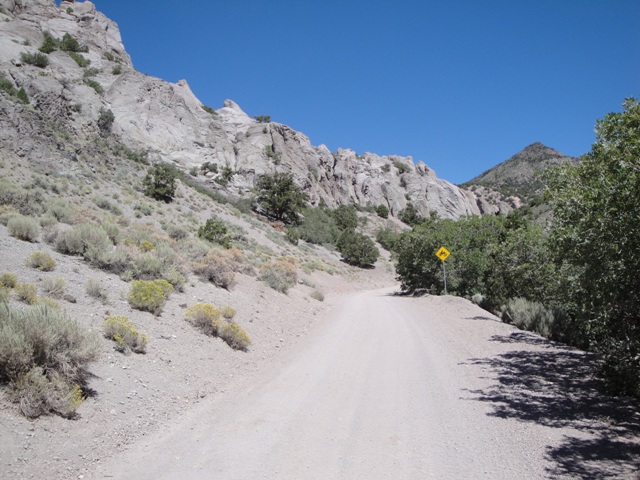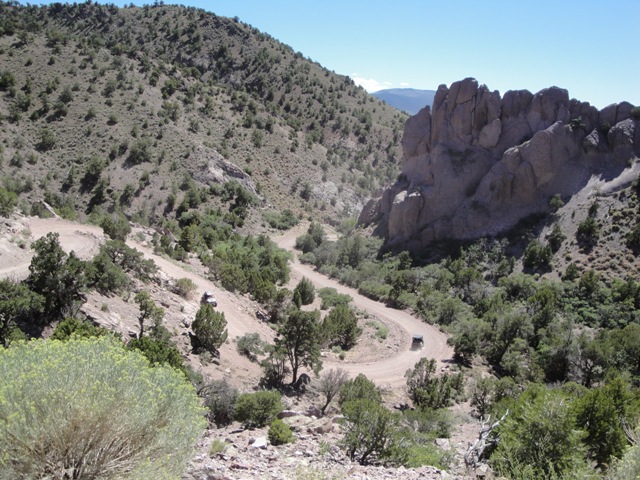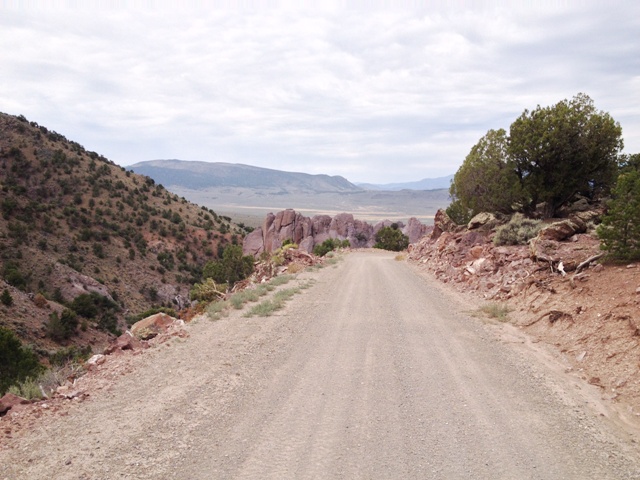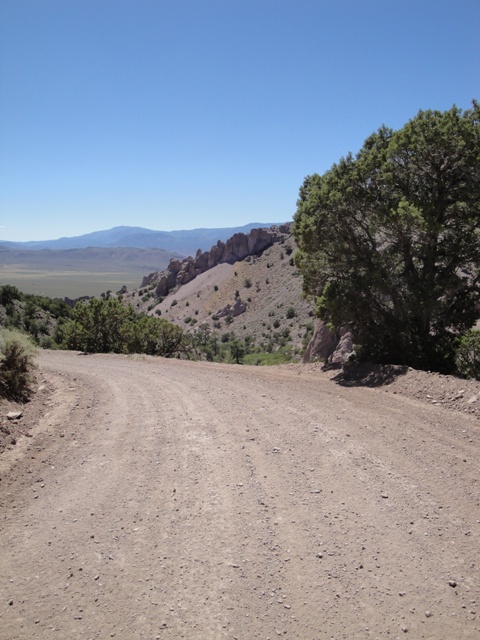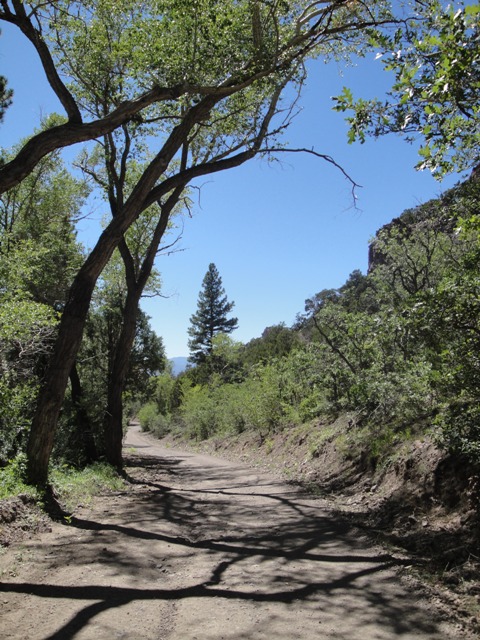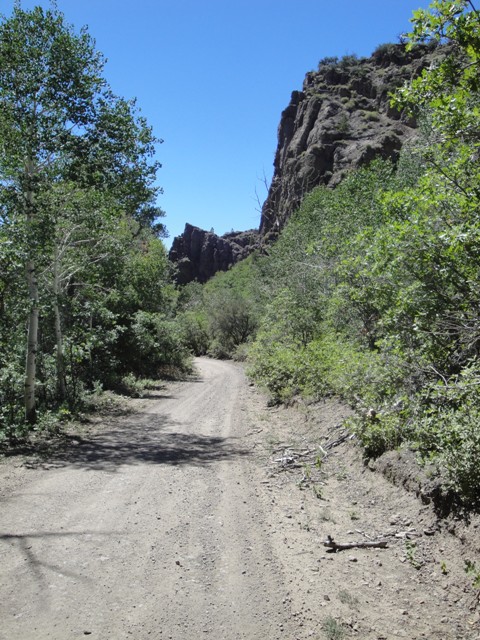 From Marysvale take Thompsonville Road southeast 4.31 miles to Monroe Mountain Rd and head east 1.8 miles to Dry Creek Road. This road heads east then north for 21 miles connecting to Monroe Canyon Road. Just before the end of Dry Creek Road and the junction of Monroe Canyon Road you will pass by Manning Reservoir, and Barney Lake is 1 mile to the west.
---
Duncan Mountains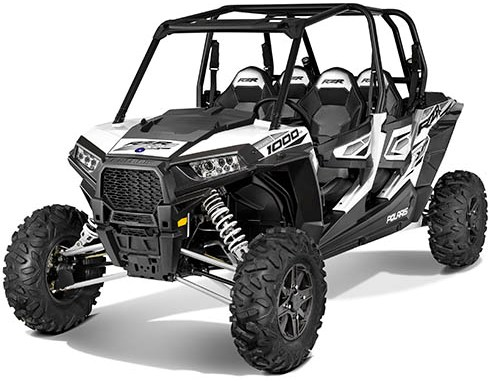 From Salina take I-70 East 16.88 miles to exit 72, and turn north onto Convulsion Road for about 7.6 miles and park at Accord Lakes on your left. The lakes are usually dried up later in the season, if you reach the mines you've gone too far. The dirt road just east of this tiny lake takes you around the Duncan Mountains through Fishlake National Forest into Manti-La Sal National Forest giving you access to Skyline Drive. It's 33 miles from Accord Lakes to Skyline Drive. Once you get near Skyline Drive you will begin to reach all the lakes in the area.

Blue Lake-N.39.03.314-W.111.30.308
Brush Reservoir-N.39.04.362-W.111.26.343
Deep Lake-N.39.06.566-W.111.31.194
Emerald Lake-N.39.04.463-W.111.29.855
Emery Reservoir-N.39.05.614-W.111.28.310
Henningson Reservoir-N.39.03.363-W.111.29.428
Island Lake-N.39.03.942-W.111.30.818
Julius Flat Reservoir-N.39.02.833-W.111.27.244
Spinners Reservoir-N.39.05.413-W.111.26.879
Three Lake-N.39.02.834-W.111.31.014
Woods Lake-N.39.04.033-W.111.33.542
---
Fish Lake



GPS-N.38.33.072-W.111.42.034 : Elevation-8,843 ft : 4 sq. miles : Depth Maximum-74.8 ft/Mean-84.9 ft : Shoreline-12.3 miles
Fish Lake is on U-25, which runs from U-24 between Salina and Loa. There are 2 marinas, and some restaurants. Campgrounds include Doctor Creek, 29 sites and 2 group sites, Mackinaw has 53 sites and 15 group sites, and Bowery has 31 sites and 12 group sites. All have flush toilets and have fees for use. Private resorts include Bowery Haven and Fish Lake Lodge/Lakeside Resort. Both offer boat rentals, launching ramps, rustic and modern cabins, groceries, gas, RV park facilities, and campgrounds. Bowery Haven also has an eight room motel and a cafe. Nightly rates are about $10 for tent or RV camping, $30 - 60 for housekeeping cabins, and $100 for large cabins. Reservations should be made several months in advance.
---
FR015/UM Creek/Last Chance Rd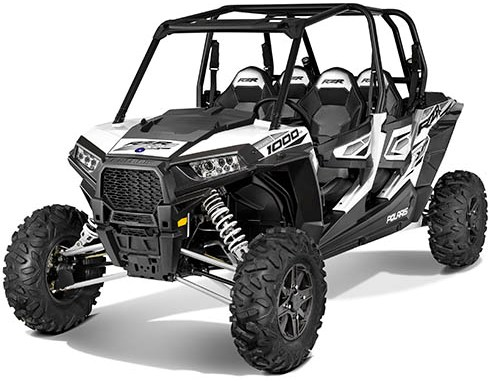 From I-15 take exit 48 toward Aurora/Sigurd/UT-24, turn left onto UT-259 S, turn right onto UT-24 E, then a slight left onto UT-24 E/State St N for 31 Miles.Turn left onto UT-25 N for another 18 Miles and FR015 will be on your left just to the south of Johnson Valley Reservoir. This gravel road takes you 9.50 miles to a left turn onto a really rough rocky trail that gives you access to Sheep Valley Reservoir or you can turn right onto FR141 which will give you access to many more miles to ride. I would recommend to skip the sheep valley reservoir road unless your on an atv or dirt bike.
---
FR141-016 Loop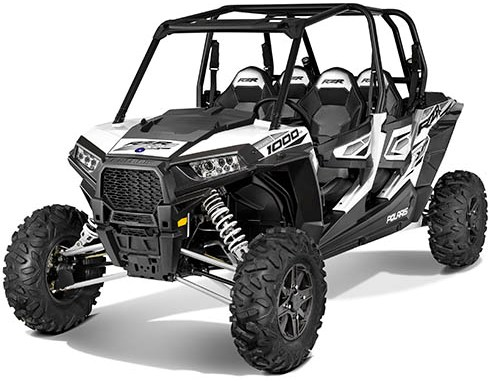 From Salina head east on I-70 for 29 miles to the rest stop exit. From here you canj unload and head west along the frontage road for 1 mile to FS 016 or continue another mile to the turnoff to FS 141. This loop is almost a total of 20 miles.
---
Forsyth Reservoir



GPS-N.38.31.448-W.111.31.483 : Elevation-7,989 ft : 172 Acres : Depth Maximum-80 ft/Mean-26 ft : Shoreline-3.4 miles
From Loa, head north on UT 72 for 7 miles, and drive past the reservoir to a dirt road on the left, that will take you .5 mile to the reservoir. The lake includes an unimproved public boat ramp.
---
Fremont Indian State Park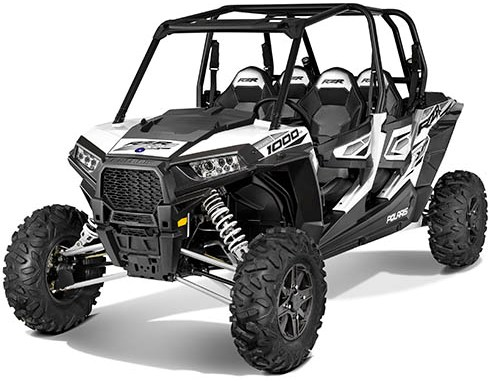 Exit 17 off I-70 in Clear Creek Canyon. Quiet Hours are 10pm-7am. The visitor center is open every day from 9am-5pm except for Thanksgiving, Christmas, and New Year's. The main park gives access to numerous trails including The Canyon Overlook Trail that climbs 500 feet above the visitors center offers fine views of the canyon and some more rock art. The Centennial Trail is 5.2 miles RT and starts east of the visitor center, and spurs off to various other trails.

(435) 527-4631 :
100 Hands Cave Trail
.5 miles RT

Parade of Rock Art Trail

Before beginning this hike get the written guide from the visitors center that describes the numbered posts along the trail. There is a minimal fee of $3 to walk through the museum and enjoy a short video clip. The trail begins south of the Museum entrance near the flag pole. This hike is only a .4 mile loop that leads you past serveral petroglyphs on a paved path. The Court of Ceremonies trailhead begins at stop 9 on the path, and there is a written guide for this trail also that you can ask for in the visitors center.
---
Gooseberry ATV Trail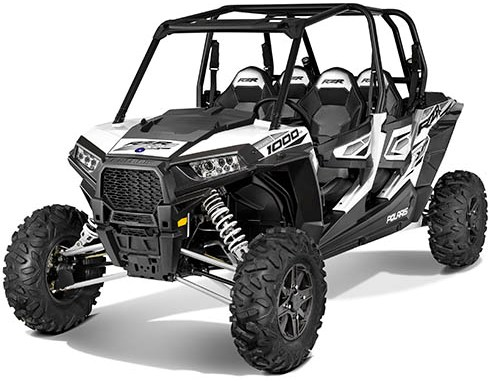 From I-15 take the 3rd Nephi exit-222 and head south on SR-28 for about 40 miles to Gunnison. From here the road turns into US-89 so keep heading south for another 15 miles driving through Salina to the south end of the city. From here there is a dirt road that parallels I-70. Follow this road east for about 2 miles and the trailhead will be on the north side of the freeway. Side-by-Sides will not fit on certain sections of this ride!
---
Johnson Valley Reservoir



Elevation-8,800 ft : 704 Acres : Depth Maximum-21 ft : Mean-14.2 ft : Shoreline-4.9 miles
From Loa, head north on UT 72 for 8 miles, and turn left onto UT 25. Drive up the mountain 25 miles, turn left and continue to the reservoir. Recreational facilities at the reservoir consist of an improved public boat ramp and picnic facilities at Johnson Reservoir Park, on FS-036 1 mile east of the junction with FS-640. The Forest Service maintains a free campground at the junction of FS-036 and FS-640.
---
Kents Lake



GPS-N.38.14.189-W.112.27.794 : Elevation-8,790 ft : 48 Acres : Depth Maximum-30 ft : Mean-20.3 ft
Kents Lake is accessible from FS-137, a gravel road across the north slope of Circleville Mountain also passing by Anderson Meadow Reservoir and LaBaron Lake. FS-137 both originates and terminates at intersections with U 153, the road from Beaver to Junction. From the west, exit I-15 at Beaver and travel up Beaver Canyon on U-153 for about 10 miles to the FS-137 turnoff, at Little Cottonwood Campground. Travel on FS-137 for another 3 miles to Kents Lake. From the east, travel up U-153 from US-89 at Junction for 12 miles to FS-173, and go 10 miles on FS-173 to Kents Lake. It may be better, though longer, to stay on U-153 until the 2nd junction with FS-173 in Beaver Canyon, then backtrack on FS-173 to Kents Lake. Kents Lake Campground, maintained by the Forest Service, is adjacent to the reservoir and offers camping for a fee, and has 17 campsites, drinking water and vault toilets.
---
Monroe Mountains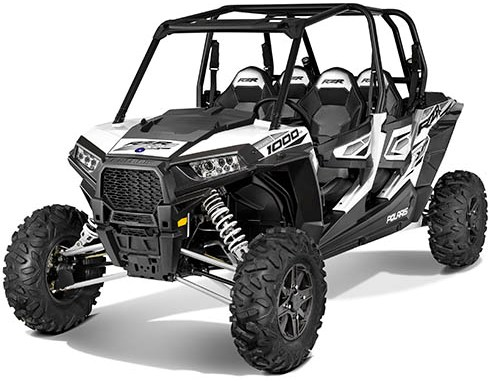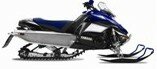 From Monroe just 10.36 miles south of Richfield continue south on Main Street and the road will veer southeast along E Canyon Road eventually turning into Monroe Canyon Road. This road heads south for about 14 miles passing through Fishlake National Forest. Along the way you will pass Hunts Lake, Manning Meadows Reservoir, & Barney Lake. There are various other dirt roads that you can travel giving you access to Koosharem to the east, or Marysvale to the west.

Manning Meadow Reservoir
Elevation-9,750 ft : 59 Acres : Depth Maximum-49 ft : Mean-18.1 ft : Shoreline-1.32 miles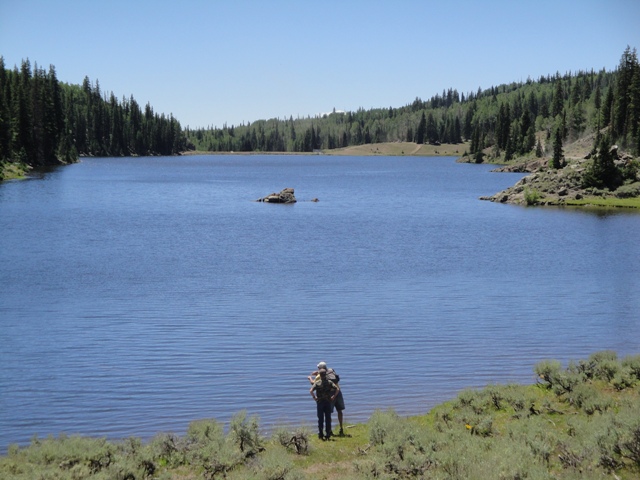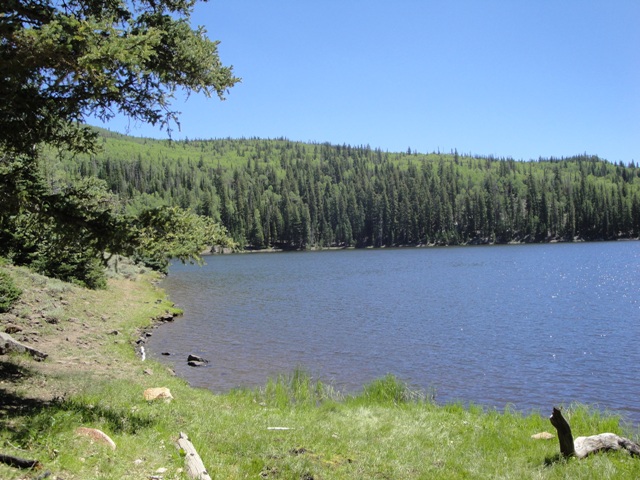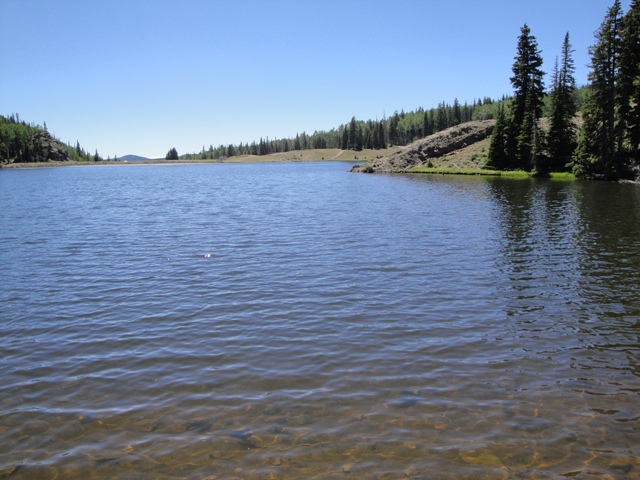 Barney Lake

GPS-N.38.29.105-W.112.05.237 : Elevation-10,049 ft : 14 Acres : Depth Avg-10.5 ft : Shoreline-2,800 ft
From Manning Meadow Reservoir head south for .65 and the dirt road to your right will dead end at the lake after .75 mile.

Monroe Mountains Western Foothills


Southern Section of the Monroe Mountains

Big Lake, Deep Lake, Duck Lake, and Annabella Reservoir are accessible from the town of Glenwood, which is the northern most section of this road. These popular lakes are 10 to 35 acres large and at an elevation of about 9,800 feet. They are stocked with catchable-size rainbow trout each year. They usually winter kill, but are noted for having plentiful food supplies which produce fast trout growth. Even though trout spend only one summer in the lakes, they grow to over a pound by fall and offer excellent late season fishing success. Monroe Mountain Road from north to south for over 30 miles. The roads are all ATV/Snowmobile accessible. The Box Creek reservoirs are most easily accessed from the towns of Koosharem and Greenwich.

Big Lake
Elevation-9,331 ft : 123 Acres : Shoreline-2.6 miles
Big Lake is accessible from FS-068, the road between Annabella and Glenwood. From Annabella, head east out of town for 5 miles to a road on the right, which becomes FS-068 and goes to Big Lake. From Glenwood, go east out of downtown on the paved road, which bends south, and reaches the junction with FS-068 after about 4 miles. Travel on FS-068 for about 9 miles to Big Lake, which will be on the north side of the road.

Lower Box Creek Reservoir
Elevation-8,466 ft : 50 Acres : Depth Maximum-23 ft : Shoreline-4,600 ft
From Monroe, go south, then southeast out of town, following signs to Monrovian Park. At Monrovian Park, continue on FS-078 as it turns to gravel and climbs to the top of the plateau. About 16 miles past Monrovian Park and .5 miles beyond the 23rd FS-068 junction, the road to Lower Box Creek Reservoir branches to the right.

---
Old Spanish Trail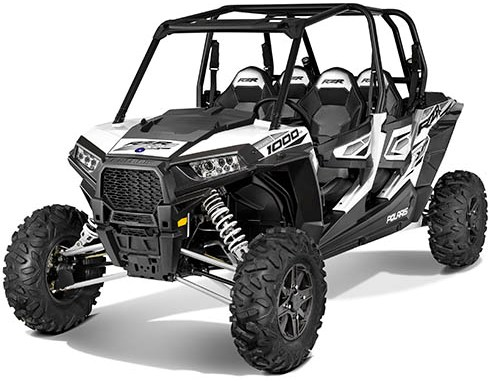 From I-15 take the 3rd Nephi exit-222 and head south on SR-28 for about 40 miles to Gunnison. From here the road turns into US-89 so keep heading south for another 15 miles driving through Salina to the south end of the city. From here there is a dirt road that parallels I-70. This road heads east for a long while and gives you access to several other ATV roads.

---
Paiute ATV Trail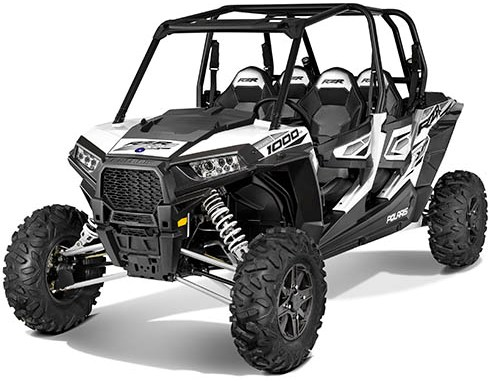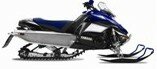 17 Mile Loop
Riders are able to access the Paiute ATV Trail from a number of small towns throughout central Utah including Marysvale, Richfield, Beaver, Fillmore and Salina. Each of these towns give riders the opportunity to get a good meal, gas up or stay the night at a local hotel or bed and breakfast. ATVs are allowed on designated streets in each town along the trail allowing easy access to necessary services. Riders can even spend a full week on the trail - riding from town to town accessing services and getting a good night's rest. South-Central Utah's 275-mile long Paiute ATV Trail is a loop trail with no beginning and no end! It passes through several towns and has side trails leading to others. Dirt Wheels magazine rated the Paiute ATV Trail as one of the 15 best trails in the country. It has been rated as one of the top 5 trails in the country by ATV Illustrated magazine. Many riders consider the Paiute Trial to be the top US trail. The trail is designed to provide an enjoyable recreational ride through fantastic scenery. The trail was formed by connecting old roads and trails crossing the Fishlake National Forest with intervening BLM-administered land. Several narrow sections of trail were eventually constructed to complete the loop. The main trail is 275 miles long, with over 1000 miles of marked side trails and 1500+ estimated miles of side forest roads and trails. Due to its vast size, the Paiute ATV Trail is best explored in segments. Many riders along the four-foot wide trails enjoy the scenery and atmosphere of a deeply dense forest, as well as popular activities such as fishing or camping near the path. Panoramic scenes along ridges allow riders to see over hundred miles in the distance, which makes the ATV Trail a popular photographic destination. The main loop of the trail takes approximately 25 riding hours to complete - but that doesn't leave much time for stopping or taking pictures. For comfort and full enjoyment of the trail, the time should be spread out over three to four days. However, riders choosing to explore the thousands of miles of marked and unmarked side forest roads and trails may find themselves riding for weeks. Spring riding is possible on the lower portions of the trail, snowdrifts usually close the trail over the Pahvants and the Sevier Plateau until early July. This part of the trail traditionally remains closed until mid-to-late July. September and October provide some of the best riding weather on the Paiute Trail. At this time of year the days are brisk, the nights cool, the trees colorful, and the chance of precipitation is low. August is also a good time for the high country, although the lower portions of the trail can be hot. After October, storms may close the upper portions of the trail or make riding slightly unpleasant, but not unbearable.
---
Puffer Lake



GPS-N.38.19.167-W.112.21.562 : Elevation-9,672 ft : 60 Acres : Depth Maximum-50 ft : Mean-14.8 ft : Shoreline-1.5 miles
Puffer Lake is 18 miles east of Beaver and 16 miles west of Junction on U-153. The highway from Beaver is paved, while the highway from Junction is gravel and maintained in good condition. Puffer Lake and the surrounding area is entirely privately owned by the Puffer Lake Resort, but public access is permitted through agreements with DWR that allow for fishery access to the lake. Facilities at the resort include: camping, cottage rental, boat rental, boat launching, fishing, showers, and a convenience store. Puffer Lake receives heavy fishing pressure during the summer season.
---
Rainbow Road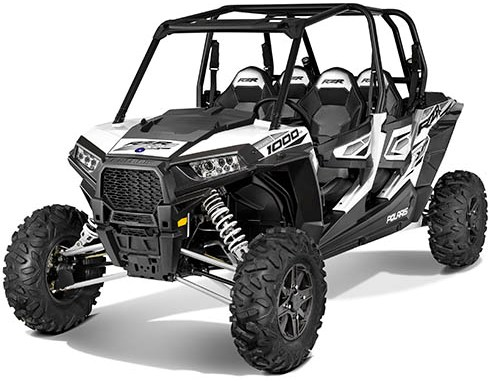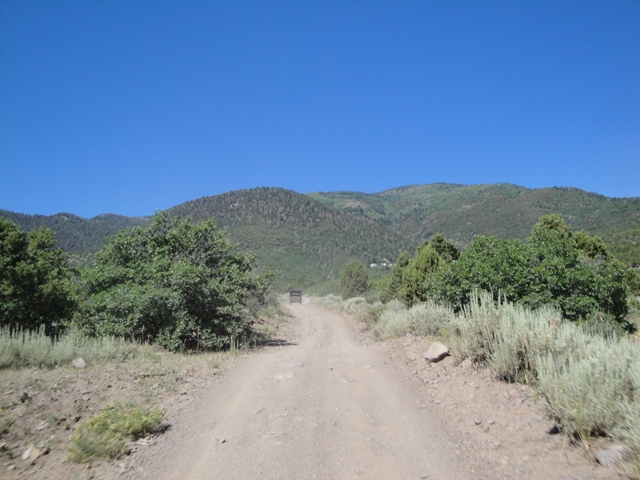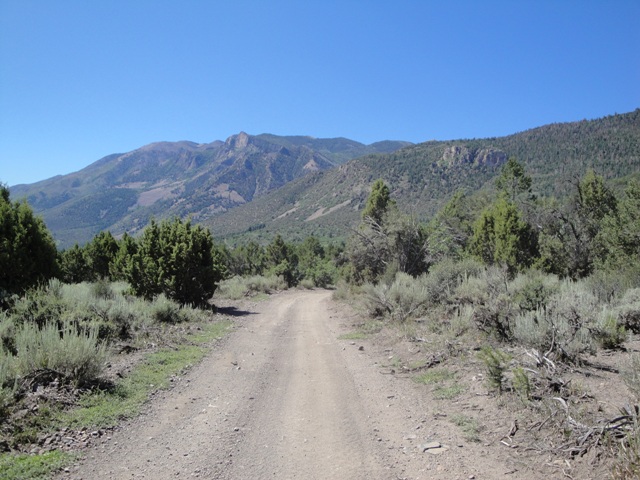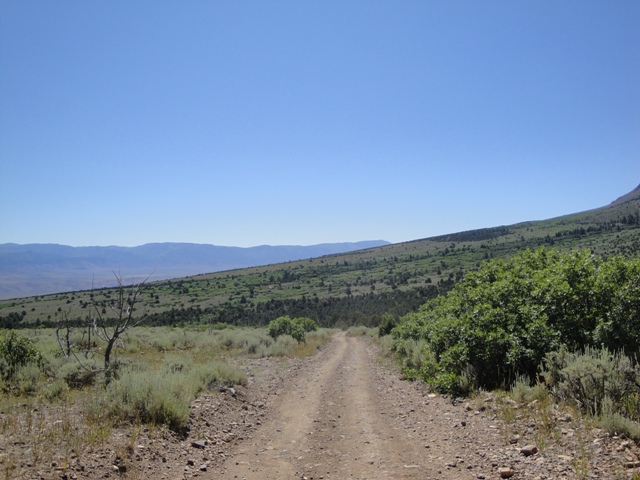 From Main Street turn west onto Bullion Ave .5 mile and the road name will change to Rainbow Rd. This road heads west up to Rainbow Mine and dead ends at a private property gate just before reaching the mine. Back at the fork you can heads south connecting to Bullion Canyon Rd.
---
Salina Creek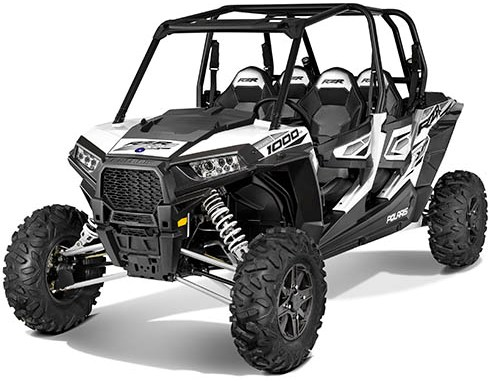 From Salina take I-70 East 16.88 miles to exit 72, and turn north onto Convulsion Road for .65 mile and turn north onto Salina Creek Rd your left. The dirt road follows Salina Creek north to Willow Creek Rd and Skyline Drive.
---
Willow Creek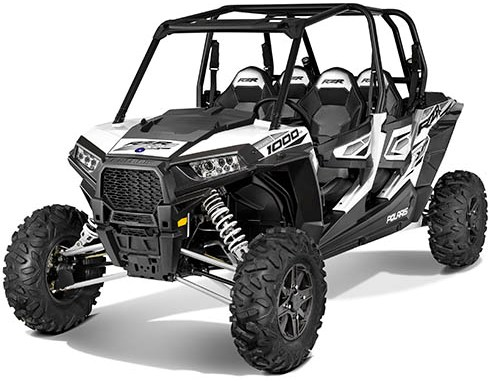 From I-15 take the 3rd Nephi exit-222 and head south on SR-28 for about 44 miles to Gunnison. From here the road turns into US-89 so keep heading south for about 12 miles, and turn east up 3500 Redmond Switch Rd. After 2.40 miles you will reach the junction of Willow Creek Rd where you can park and have access to miles of riding. It's 2.54 miles to Willow Creek Reservoir and another 12 miles to Skyline Drive.